Turano Project
The mission of Un Cuore Un Mondo is varied and extends to all reception and support activities. Among these, an important role is played by the reception houses, which aim to facilitate the stay of the families of children hospitalized at the Heart Hospital. The Hospitality Houses offer equipped rooms and common areas for all guests, including kitchens and dining rooms. All furnishings are included thanks to donations, external initiatives and funds made available to Un Cuore Un Mondo. In addition, the Association provides basic food supplies, a thorough final cleaning of the rooms and materials necessary for the permanence in the structures. In the pediatric area, the opening to regions outside of Tuscany combined with international cooperation projects have increased the number of patients hospitalized at the Ospedale del Cuore. From 2013 to 2018, the Hospitality Houses recorded an employment level of around 90%, so much so that external structures had to be used at the expense of the Association.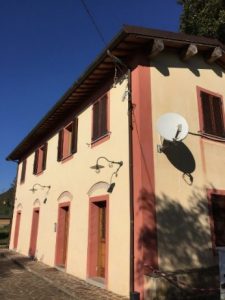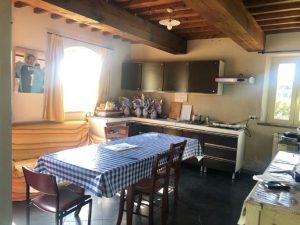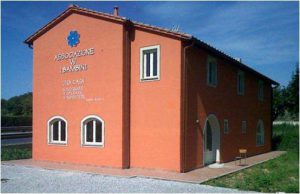 Given the increase in medical-surgical performance in the Heart Hospital, there was a need for an increase in the demand for beds. After careful research, a structure was identified that currently houses the Ancelle dell'Immacolata, 500 meters from the Hospital of the Heart. The structure has a division by floors: the ground floor is intended to house the kitchen, pantry, dining room, closet and laundry room. There will also be three toilets, a multipurpose room and the former chapel room (transferred to the Aurelia side).
As for the street level, it is currently occupied by the Ancelle. The first floor is intended to house nine bedrooms, six bathrooms, one of which for the disabled, and an attic which can become a storage area. The structure offers 11 rooms equipped and suitable for hosting families of children even for long periods.
The structure is optimal to accommodate even at-risk maternities: the proximity to the hospital in fact allows greater psychological security for mothers. In addition, the structure allows moments of leisure outside of it, being located in a quiet neighborhood marked by simple daily activities.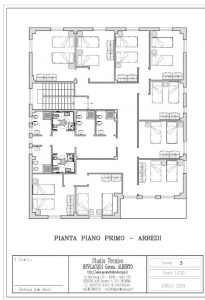 https://www.uncuoreunmondo.org/wp-content/uploads/2016/12/logo-onlus.jpg
0
0
Un Cuore Un Mondo
https://www.uncuoreunmondo.org/wp-content/uploads/2016/12/logo-onlus.jpg
Un Cuore Un Mondo
2020-07-16 16:21:08
2020-07-16 16:21:08
Turano project