In Italy, cardiac surgery is the section of medicine that probably has made the most progress in recent years.  We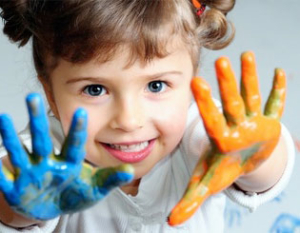 have witnessed an exponential growth of cardiac surgery that must continue to grow up.  There are over 100 cardiac surgery centers in our area, both private and public, 8 of them are pediatric centers.  However, the statistics remain impressive about this diseases.
In the world there are about 4 out of 1000 children who every year born with congenital heart disease and many of them are destined to die because they were born in poor countries without adequate health facilities.  Complex cardiopathies, in fact, have disastrous consequences if they are not treated surgically in time, in the first years, months or weeks of life.
The number of children with heart disease also increases because of rheumatic infections, caused by the lack of valid treatments against bacterial infections.
In Western countries the probability to find a good hospital, a good doctor and a good surgeon is quite high.
In developing countries, instead, because of extreme poverty and the consequent absence of adequate medical-assistance structures, there are still very high rates of infant mortality. "Un Cuore, Un Mondo" has decided to work with the Ospedale del Cuore, a center of excellence for childhood heart disease.
The common purpose is to save the children with surgical interventions, also in their countries, assisting them in the delicate postoperative course, in the rehabilitation phases with training and refresher courses for local medical staff and with the transmission of technical and scientific knowledge providing technical, pharmaceutical and medical equipment.